Netflix
House of Cards (spec)
Minimalist posters, apparel, and packaging for House of Cards.
Role–
Art Director
Category–
OOH
Lodge
Cooking the way it ought to be
The Sam Elliott of cookware. Cross stitched kitchen decor, just like at Grandma's house. Well, someone's Grandma.
Role–
Art Director
With–
Prit Patel
MAKE YOUR MEAT SING: A magnet that sings when your dinner is ready. A temperature sensing device attaches to your skillet and sends a signal via bluetooth to a refrigerator magnet with a speaker. Hit the temperature, get a song.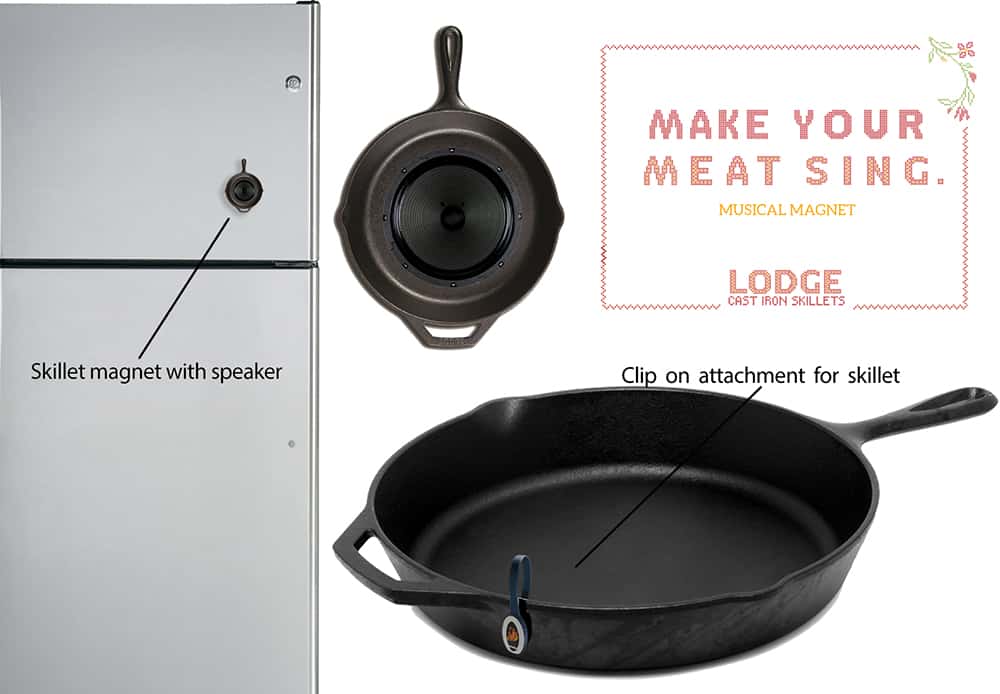 A POSTCARD THAT PLAYS MUSIC: Direct mail, sort of. Get a postcard in the mail, and play it on your record player.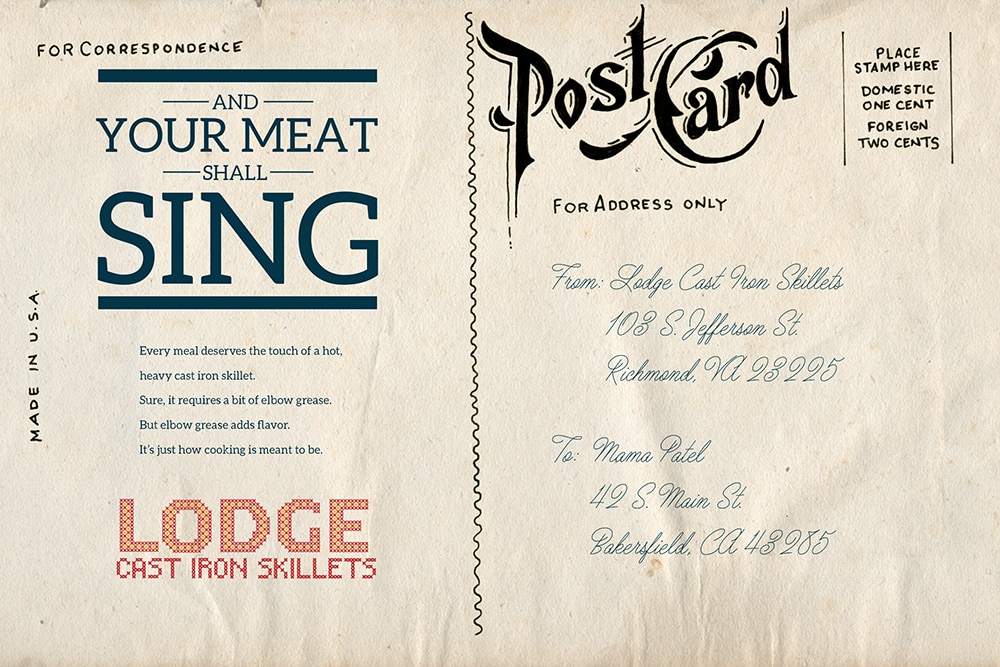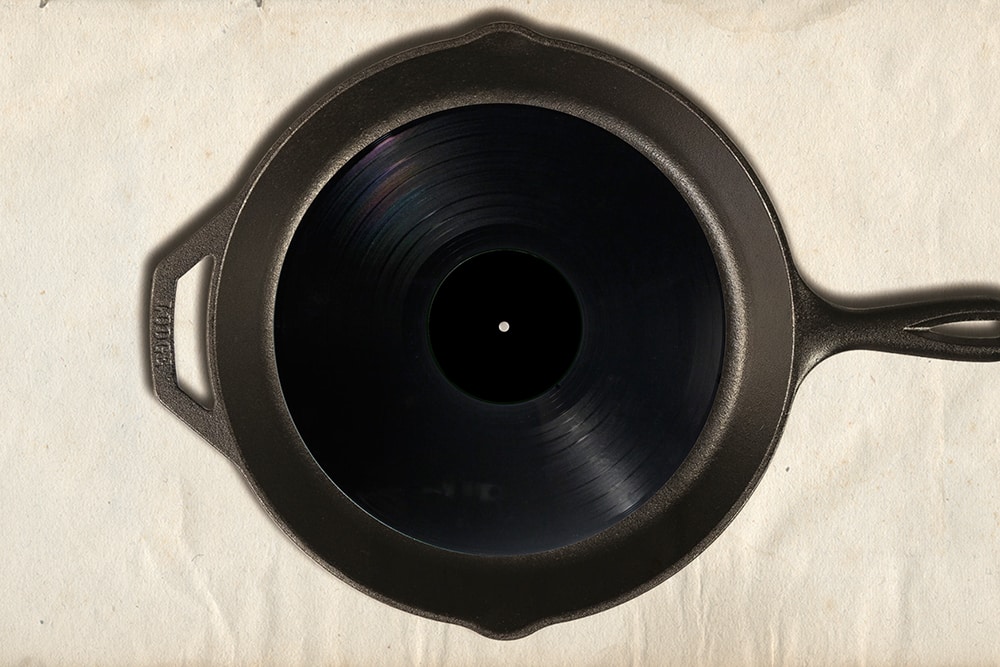 Puts toys into retirement.
Campaign (Spec)
VR is the future of play. All the old toys need someplace else to go, and The Plastic Acres Retirement Home for Toys can help. To promote the retirement home, we created aged toy figurines that can work in print, video, and social, a new comic series, along with installations for the toy aisle.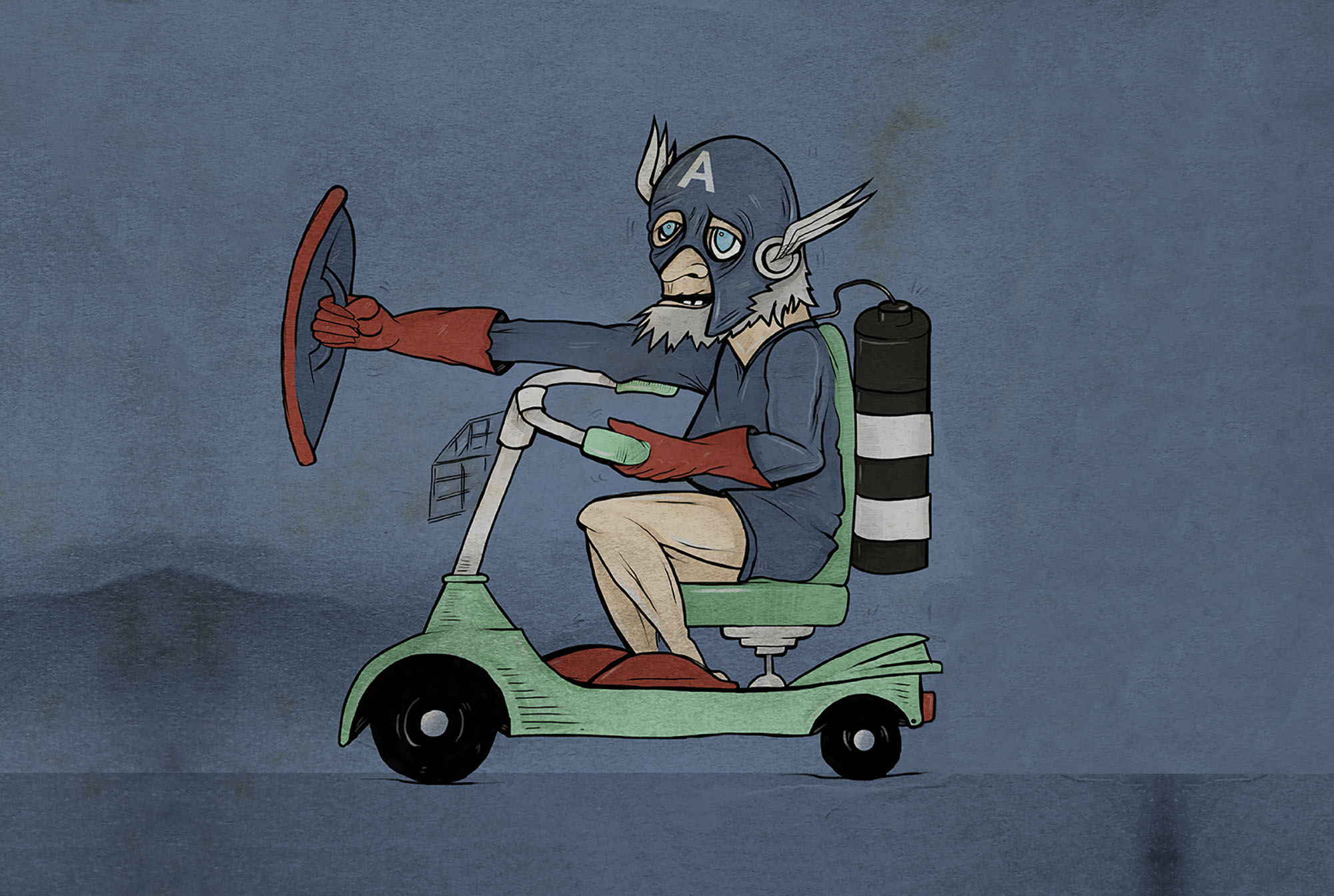 Introducing Plastic Acres
Comics/wild postings
In-store
Process
Mysteriously magical little packets of warmth.
Campaign (Spec)
Nobody seems to know or care what's in these things, but everyone loves them.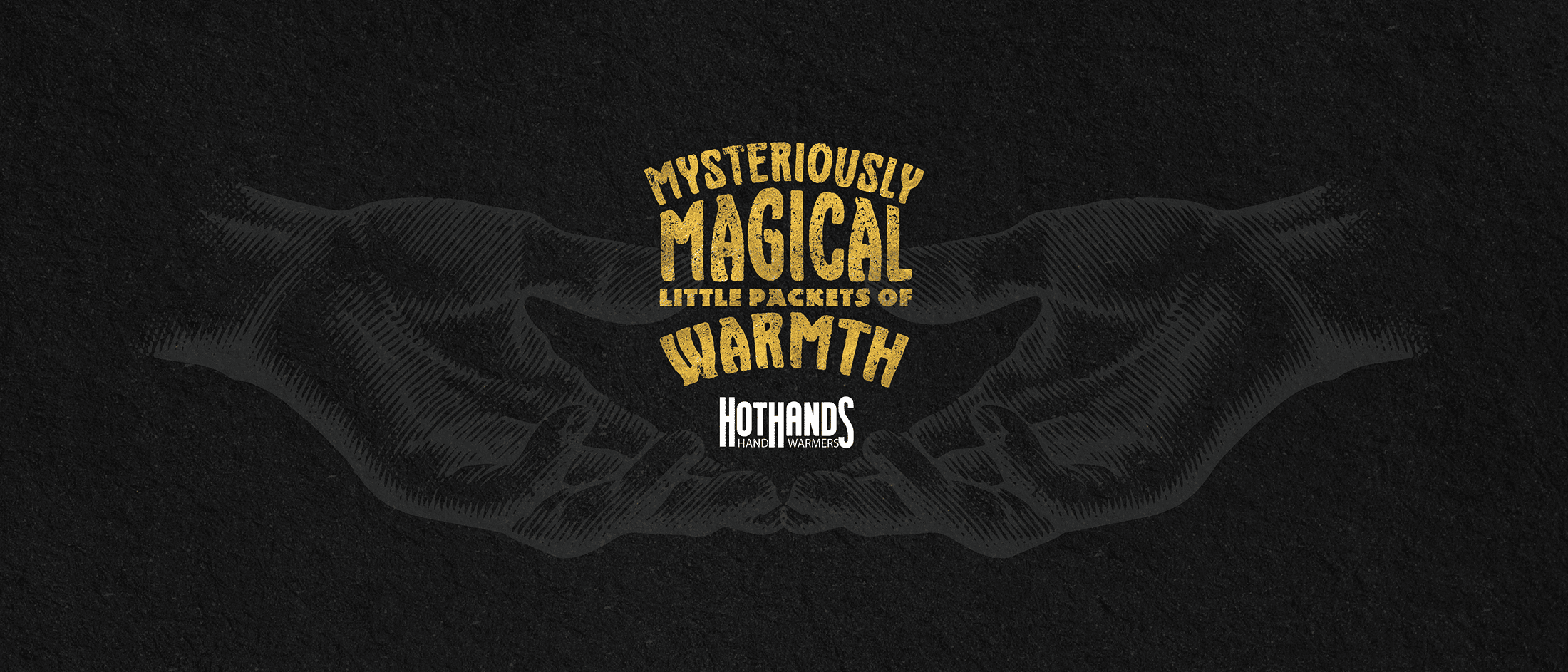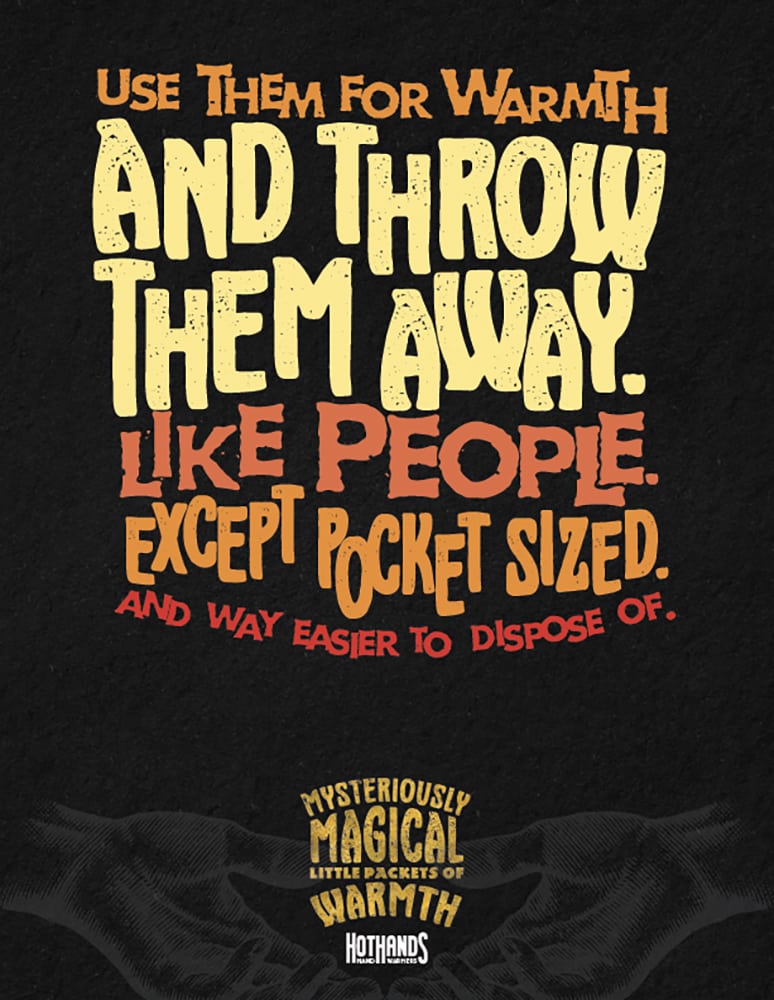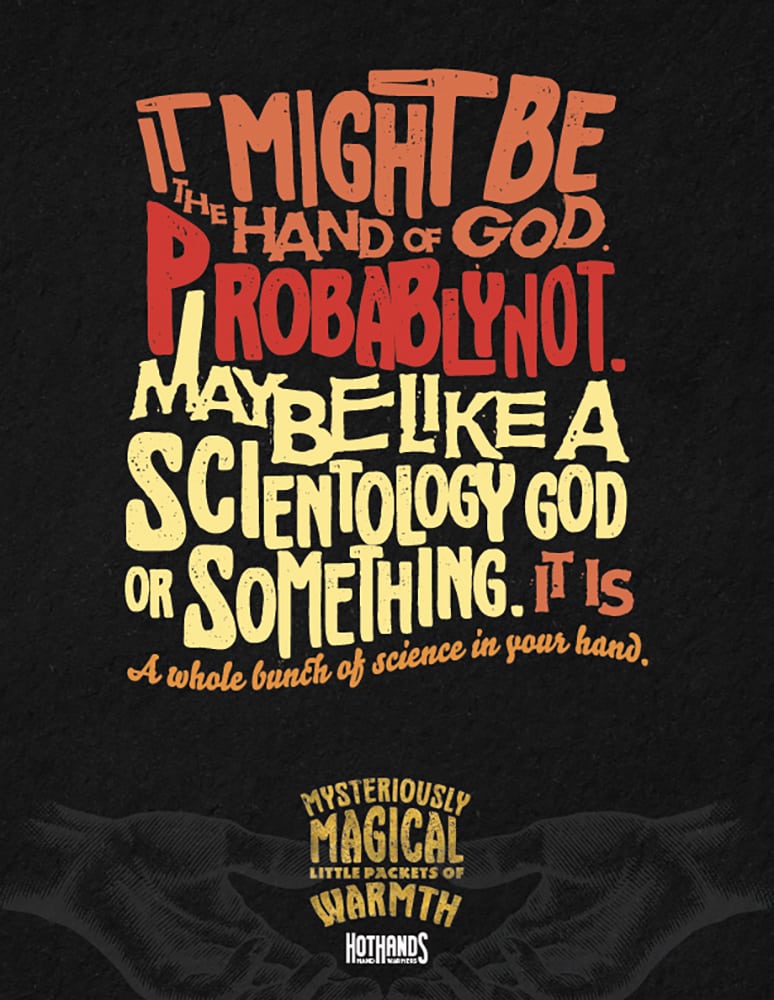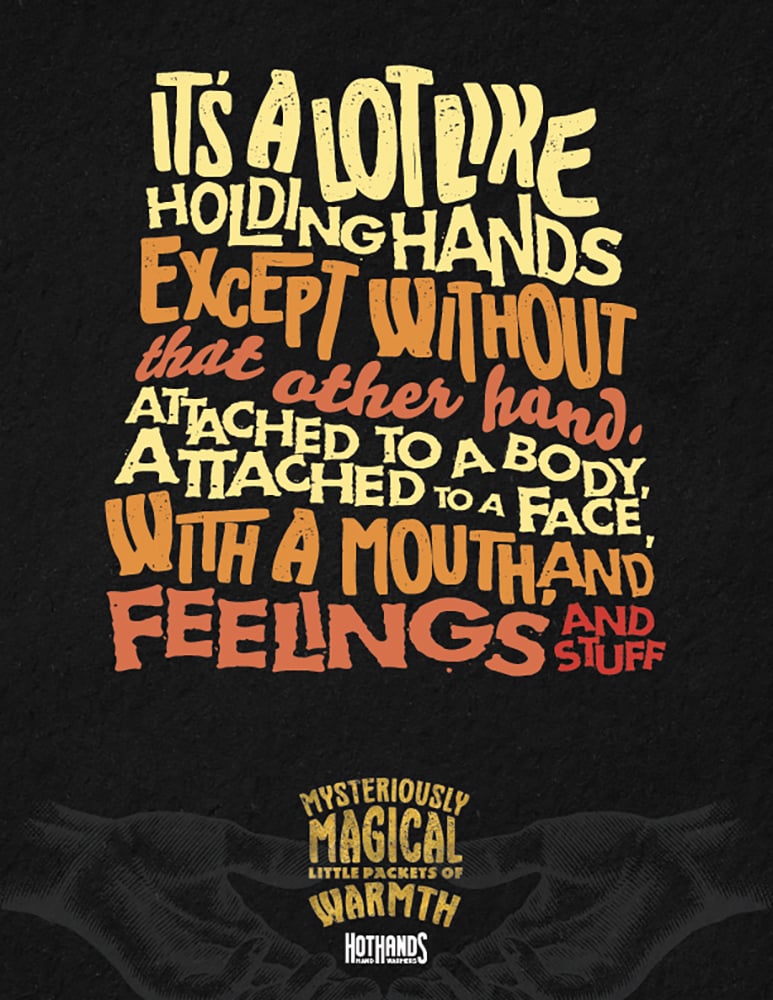 Hot Hands knows very little about outer space other than this: it's very cold out there, and that is one thing we can help with. We're sending a hotrod to the Gods with some gifts to keep their hands toasty. A micro-site lets users create custom messages to the aliens, as well as sign a petition to our (hopeful) patron saint: SpaceX.
And some retail displays for good measure.