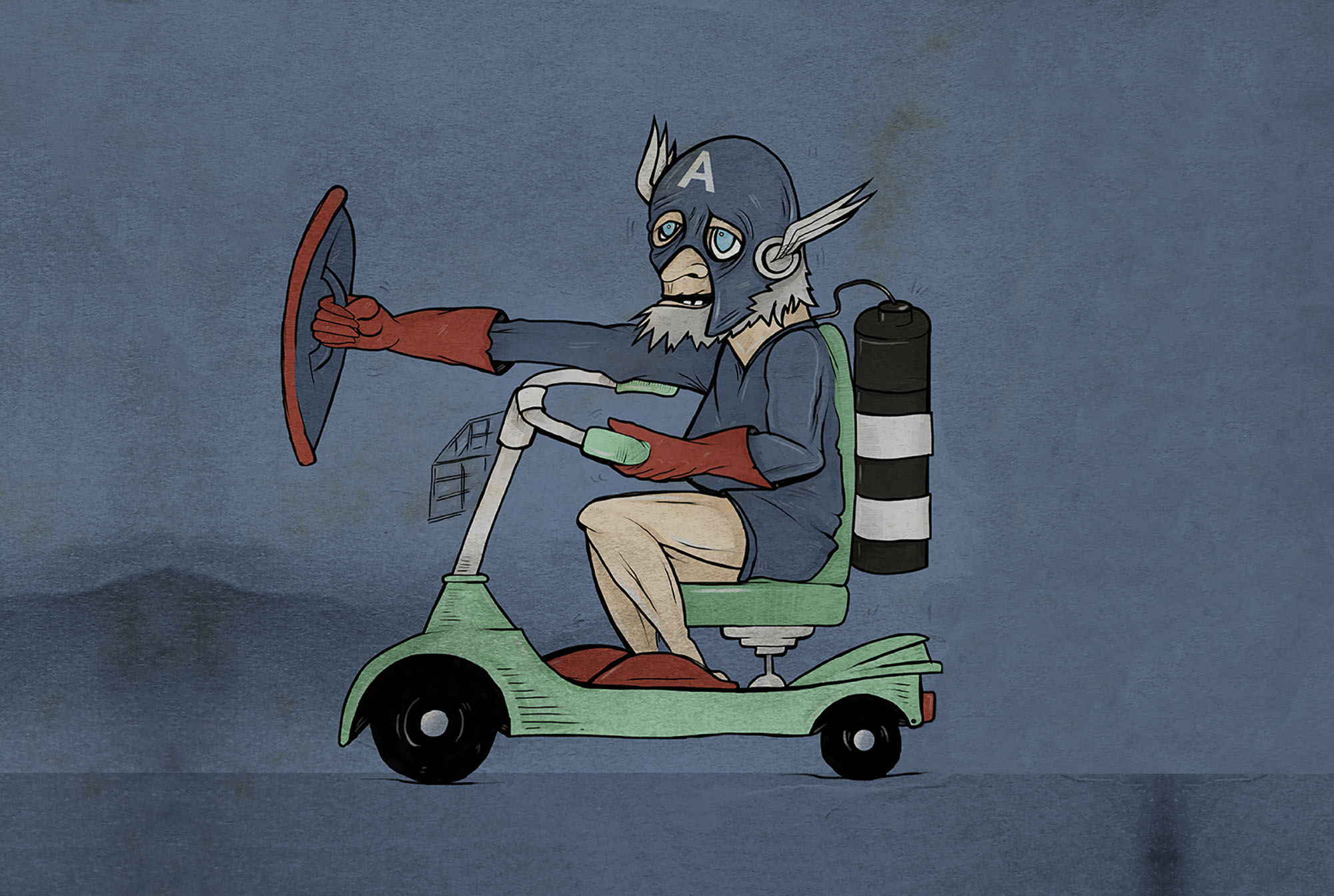 Puts toys into retirement.
Campaign (Spec)
VR is the future of play. All the old toys need someplace else to go, and The Plastic Acres Retirement Home for Toys can help. To promote the retirement home, we created aged toy figurines that can work in print, video, and social, a new comic series, along with installations for the toy aisle.
Introducing Plastic Acres
Comics/wild postings
In-store
Process
Lodge
Cooking the way it ought to be
The Sam Elliott of cookware. Cross stitched kitchen decor, just like at Grandma's house. Well, someone's Grandma.
Role–
Art Director
With–
Prit Patel
MAKE YOUR MEAT SING: A magnet that sings when your dinner is ready. A temperature sensing device attaches to your skillet and sends a signal via bluetooth to a refrigerator magnet with a speaker. Hit the temperature, get a song.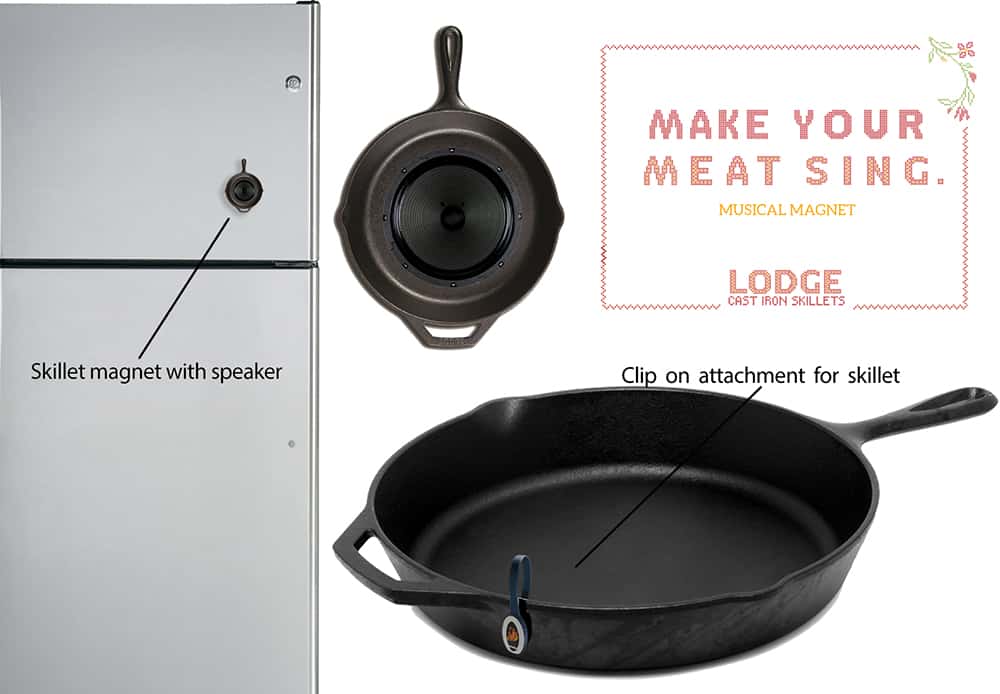 A POSTCARD THAT PLAYS MUSIC: Direct mail, sort of. Get a postcard in the mail, and play it on your record player.